This morning, the 10th of July, something strange and almost momentous happened.
Craig stayed in bed, while I got up, of my own volition (and admittedly, the work roster) and watched the
Football World Cup Final
.
By the end of it my nerves were shot.
And I was disappointed, Italy were outplayed and then they got lucky.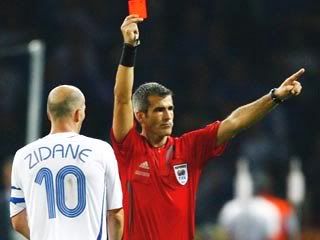 What
was zizou thinking ? ... I liked his stupid bald head.