This week I really and truly heart





I already own three meadowlark pieces.
The first was a pair of earrings I purchased was love at first sight, the ring a treat for getting employed (the first time since London), and the third? I think the third was when I was having a very bad day.




Today is also a no-good-very-bad day. Or at least my current state of mind believes it to be so (I am like a stream! check with me again in two hours) and as such I am pleased that they require payment via paypal.
Paypal apparently hates people who move countries or email addresses or who don't use their account for awhile and then forget the password.
But I digress. I'm pleased that I cannot currently buy anything from their site because I would, in a flash, and I would regret it later. LOVE the piece but HATE the extra money on my credit card.
Ahh the joys of seemingly interminable savings.

http://www.meadowlark.co.nz

Meadowlark is true personal outlet for two talented young designers who take their craft seriously enough to produce long lasting, precious jewellery for others to treasure.

Claire Hammon is a self educated, uninhibited designer of much. In her late teens, early twenties she created and grew a successful street wear label into the solid brand Urchin. The sale of this in 2004 allowed her to launch fully into her passion for graphic design. She now runs a studio that holds a solid portfolio of magazine, textile, graphic and web design work.

Greg is a trained visual artist who turned his hand to mastering the craft of jewellery design and construction. He has worked on signature range's for brands such as Huffer and also creates stunning one off pieces for private clients wanting personal, memorable wedding jewellery.

Meadowlark was created to complement the talents of both Claire and Greg. They work together on all aspects of the design process and prototyping. Their ultimate aim of producing high end, fashion based jewellery is reflected in their growing market and customer loyalty.

I can attest that they treat their customers very well.
When I was purchasing my fang ring they were pre-online-shop and Claire contacted me directly to arrange to have the ring made, to my size, and sent to their stockist nearest to me so I could pick it up. And she was lovely throughout.

IF I could have placed an order today, I would have ordered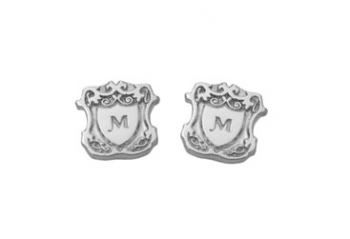 $75 (NZD)

The M is for Meadowlark but could also be for my Maiden name. I love the scroll/ornate detail and the flick of the M. Lovely.

IF I was not trying to save $1000 a fortnight, then I would have perhaps gone for


$160 (NZD)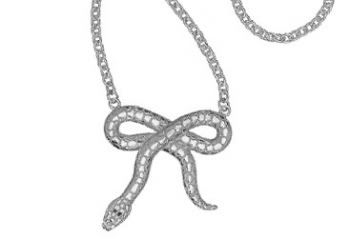 $427 (NZD) - it is quite large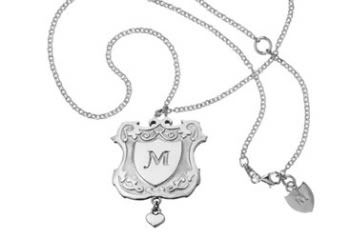 $300 (NZD)

or perhaps, for a splash of colour, the item which is making my heart flutter most of all



$200 (NZD) - one off and only available online.*





As part of their super-secret (that might be a lie) newsletter, I was alerted to the fact that as of mid-March (I'm excited!) they are debuting a new MINI range where the favourites (WHICH WILL THEY CHOOSE?? I couldn't decide) will be miniature and also more affordable (Fun fact! I love miniature things). They are also debuting cufflinks. Perfect! Craig (Fun fact!) really quite likes cufflinks and even has a little collection.

Meadowlark have 16 stockists in New Zealand, 2 in Australia, and their wonderful online store.
*eek! perhaps I shouldn't have said anything!